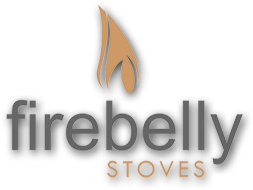 Terms & Conditions
From the 1st October 2010 you must install a sealed battery powered Carbon Monoxide Detector into the room where the Stove has been installed. The detector must be within 300mm of the appliance. Without this the HETAS installer will not sign off your installation.

Previously any stove under 5kw did not require an air vent. As from 1st October 2010 the rules have changed slightly. If your house was built on or after 1992 you would require an airvent, regardless of the output of the stove. This is due to houses becoming more and more insulated and less draughty therefore the need for replacement air into the room is required.
When you install a woodburning or multifuel stove the regulations state that you must step up to a 6" flexible liner if you purchase a stove with a 5" flue outlet. This rule is staying the same EXCEPT for stoves that are Defra Smoke Control Approved. If you purchase a Defra approved stove then can now install a 5" flexible liner. If your stove is not Defra approved you must increase to 6" as always.

Please note that all images displayed on our website are for promotion representation only and are not of the exact products that we sell. Therefore there maybe some slight differences to the products which you may purchase from Firebelly Stoves.